Black swans, magic unicorns and fantasy land: the Miami condo market in 2020
The corona virus is exposing underlying fragility in the Miami condo market and in the general global economy. Ignoring risk is not a strategy with a limitless time horizon, and this cycle was in its last innings.
Opportunities ahead.
The video in this post covers my thoughts on the credit cycle, human nature, and how it all relates back to the real estate market.
Ana's comments, from the Analytics Miami 2020 Supply & Demand Report:

The Miami area condo market is not a magic unicorn that will defy supply and demand fundamentals. There are fundamental disconnects in this market, and the high percentage of all cash buyers may be delaying the clearing process. This market is vulnerable to an external trigger event.
Miami real estate market: unsustainable conditions were in place before the Corona virus.
Press References in Video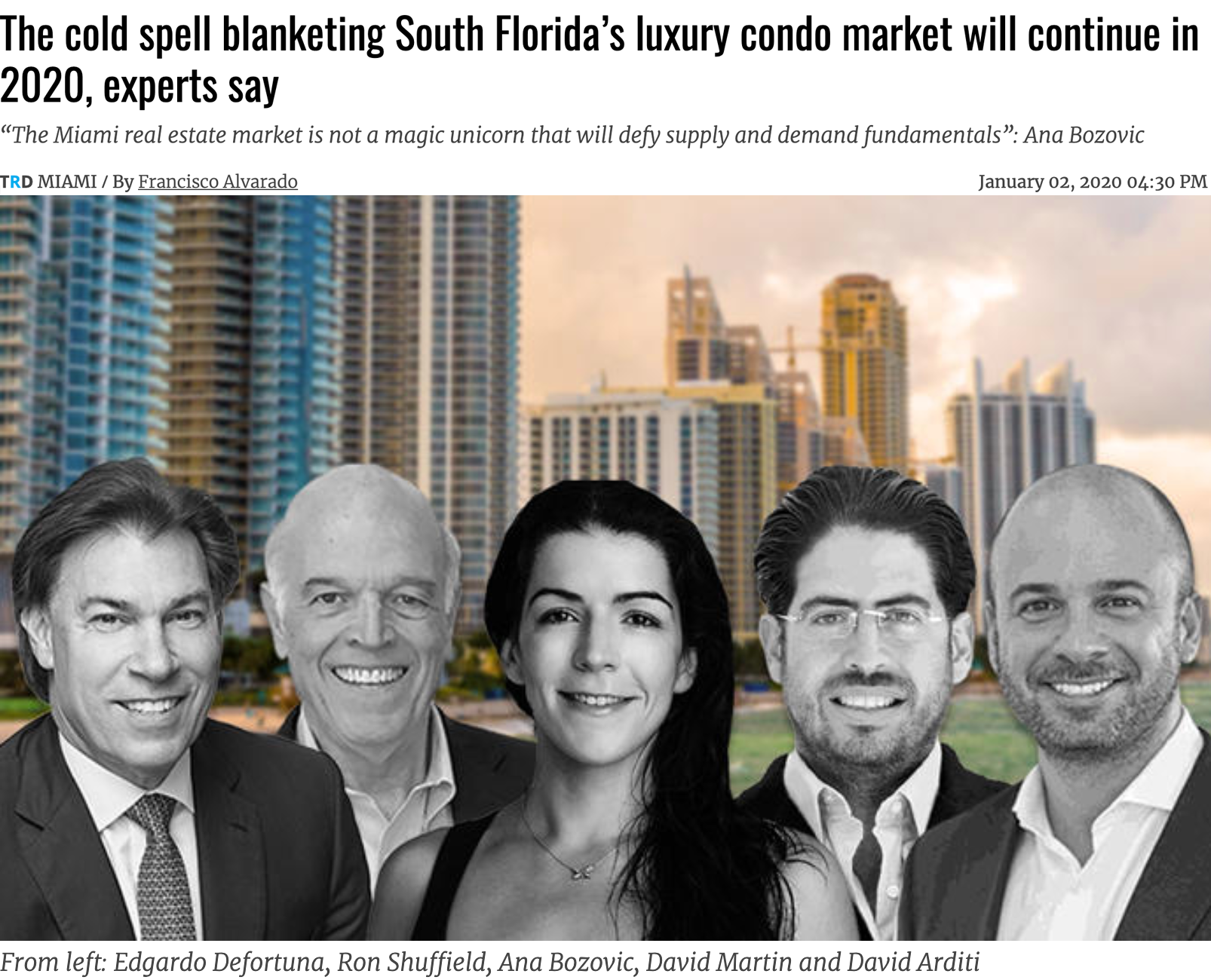 Contact me for opportunities in Miami real estate.