Miami Real Estate Market Analysis
Trend analysis &
special situations in Miami real estate.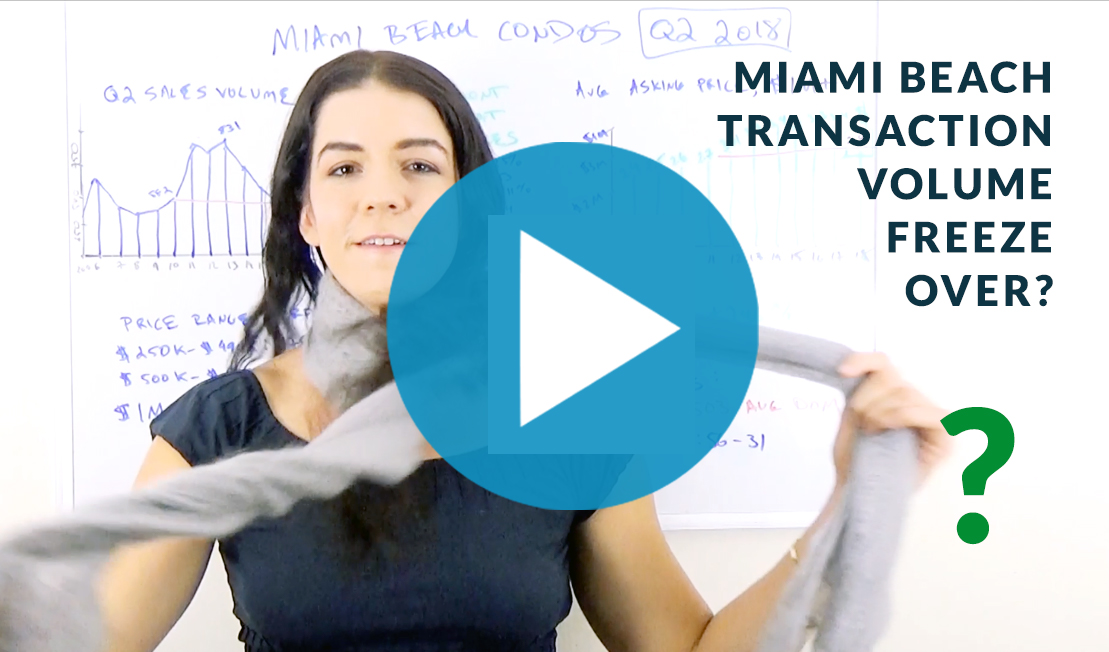 July 27, 2018
Q2 2018 saw a record number of $3M+ condo transactions in Miami Beach. After years of declining sales volume, sellers are starting to meet buyers. The oceanfront luxury condo market is starting to clear at 2013 prices, and high profile hedge fund managers are leading the way.