Miami Real Estate Market Analysis
Trend analysis &
special situations in Miami real estate.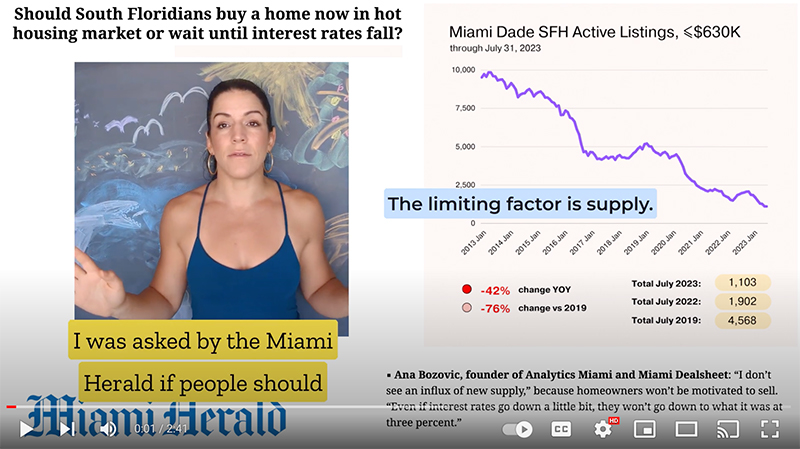 September 6, 2023
August numbers are in, and the prevailing trends remain strong: 1) For purposes of discussion, we have two markets: the very high and and everything else. --> August sales volume of SFH past $1K / SF was higher than last year, despite overall volume drops. (Contact me for on & off market opportunities & buildable lots) 2) Data quantifying macro trends pushing high value domestic migrants keeps coming in. It is my belief that forces pushing high net worth domestic migration are still in their infancy.