Micro Units Coming to the Miami Real Estate Market
On Nov. 16th, Miami's city commission voted to unanimously reduce the minimum size of residential units from 400 SF to 275 SF.
Key Points on new Micro Designation:
Minimum residential unit size reduced to 275 SF from 400 SF.

Can only be built within transit oriented areas, defined as being within 1/2 mile of Metrorail and Metromover stations.

No parking minimum set, parking maximum of one spot per unit set.
In an earlier post, I wrote about how Miami21 zoning is great for mixed-use and hospitality development.
The new micro designation, along with its easing of parking requirements, is a fantastic, forward-looking move and should go a long way towards easing Miami's affordable housing shortage. 
The new designation, along with Miami21's existing flexible mixed-use zoning, allows for development of:
Experience and amenity rich properties.

Smaller and more affordable units in Miami's urban core.

Properties targeting millennials, creative professionals and people preferring to live in a walkable, urban core.

Forward looking, urban projects that have a lessened reliance on automobiles.

Community-centered properties, with co-living and co-working spaces.

Properties that address Miami's affordable housing shortage.
Miami's Micro Designation is in Alignment with Powerful Trends
Miami has a shortage of affordable housing – people are actively seeking out less expensive rent.
Rents in Miami's urban core keep going up, so people are venturing out to less central neighborhoods in search of cheaper rent.
Miami's Little Haiti neighborhood saw rents go up 13% last quarter.
A one bedroom apartment is now averaging $1,300 in Little Haiti, while in Brickell the average price for a one bedroom is $2,100.
Miami-Dade's median income is $44,000, making rent in the urban core out of reach.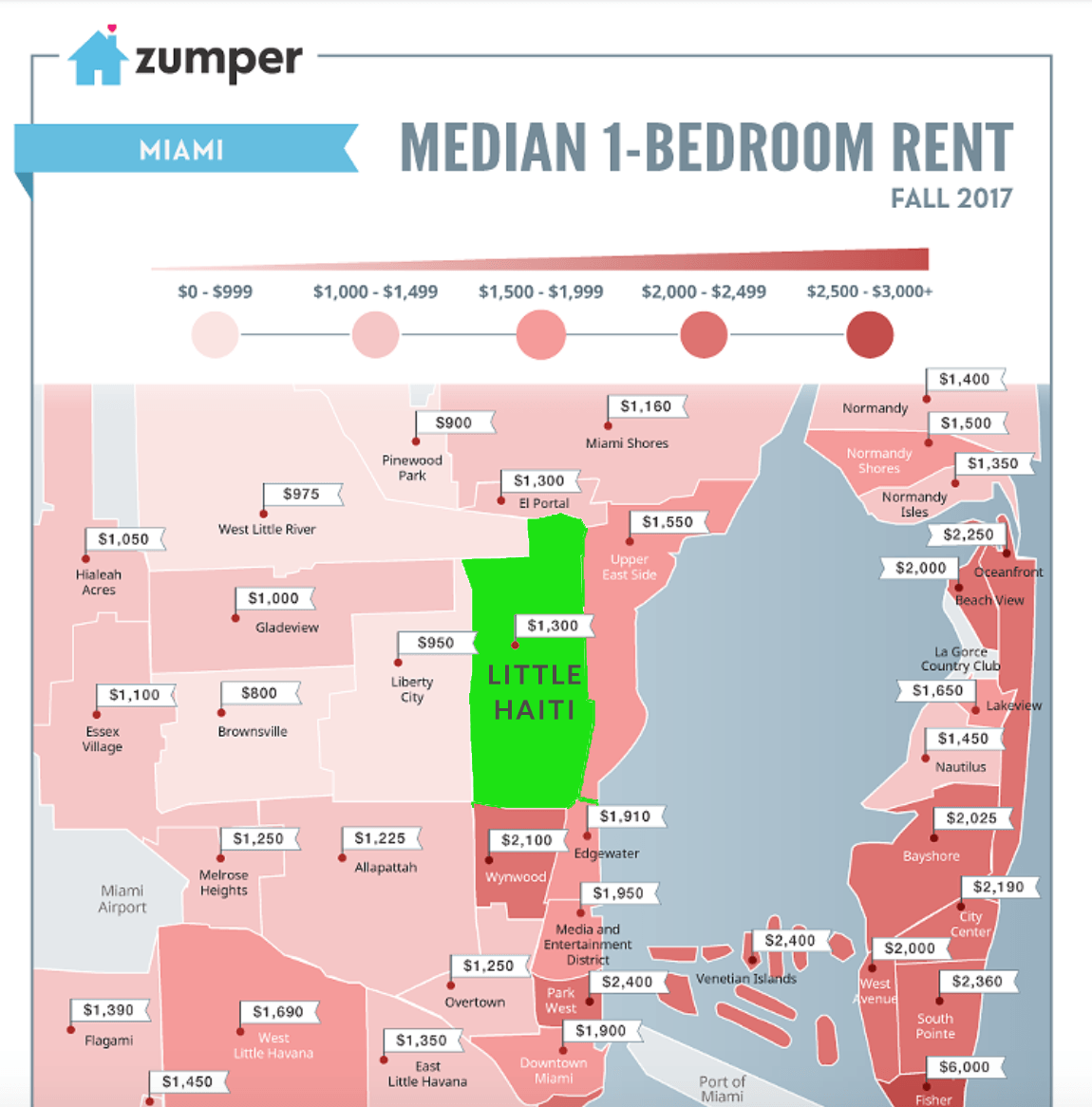 66%+ of renters are cost burdened, one of the highest rates in the nation. There is an affordable housing shortage.
The Miami-Fort Lauderdale-West Palm Beach metro area is one of the most cost-burdened areas for renters in the country, with 61.6% spending more than 30% of their income on rent. Furthermore, 35.2% of renters are severely cost burdened.
Interactive map, showing cost-burden rate nation-wide here >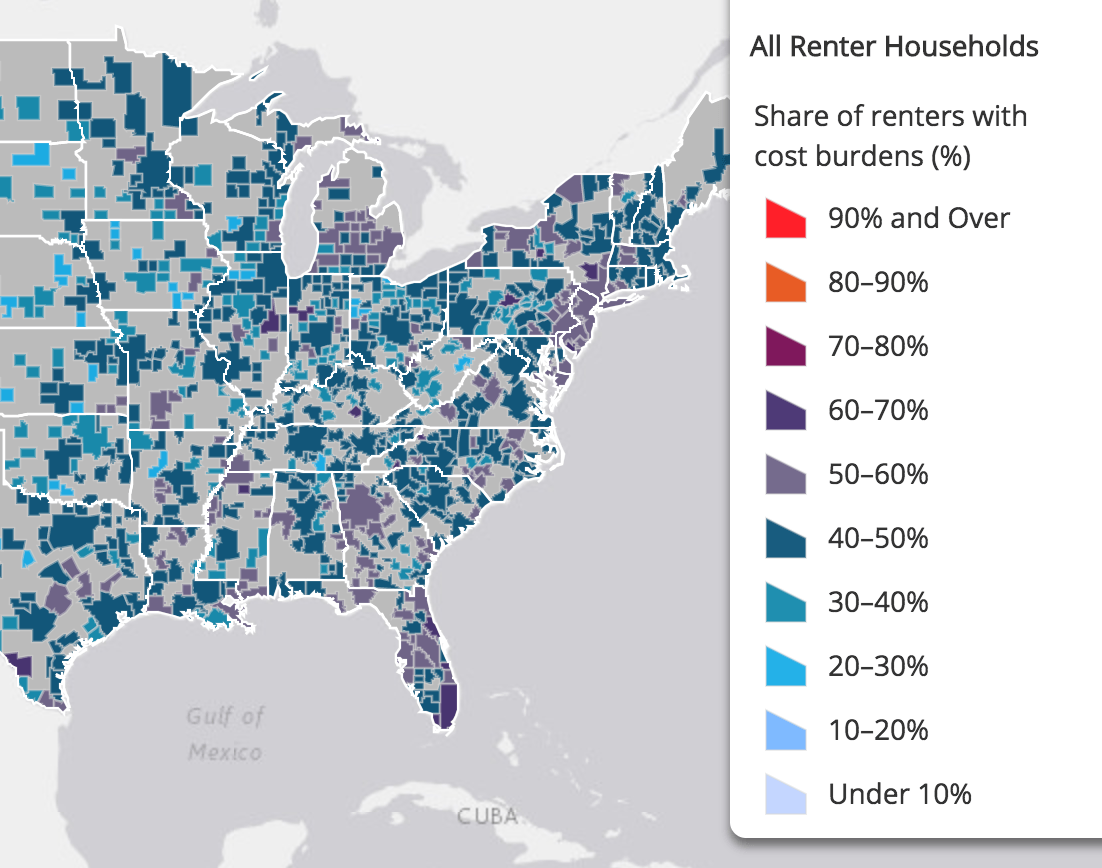 Micro units have highest nation-wide occupancy rates
According to a recent study by the Urban Land Institute, micro units up to 600 SF have higher occupancy rates than any other unit size.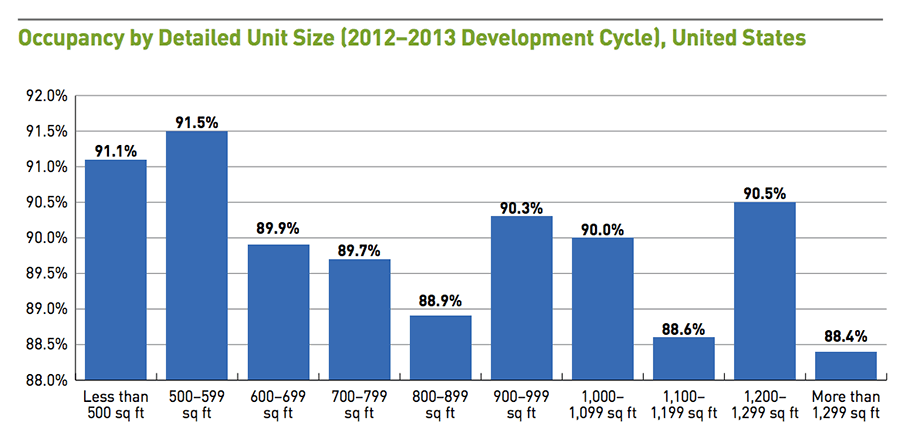 Miami Condos up to $325K are out outperforming the market – this is the micro unit price point.
At price points higher than $235K, Miami has seen a steady drop in condo transaction volume since 2013.
The market segment from $200K – $325K is the only segment of the Miami condo market to experience sales volume growth.
Charts below shows quarterly sales volume, through Q3 2017.
Contact me for: off-market hotel deals, land deals and hotel marketing.
I have one of the largest private databases on Miami hotel transactions.