In The Press: South Florida Business Journal, North Beach Opportunities & Obstacles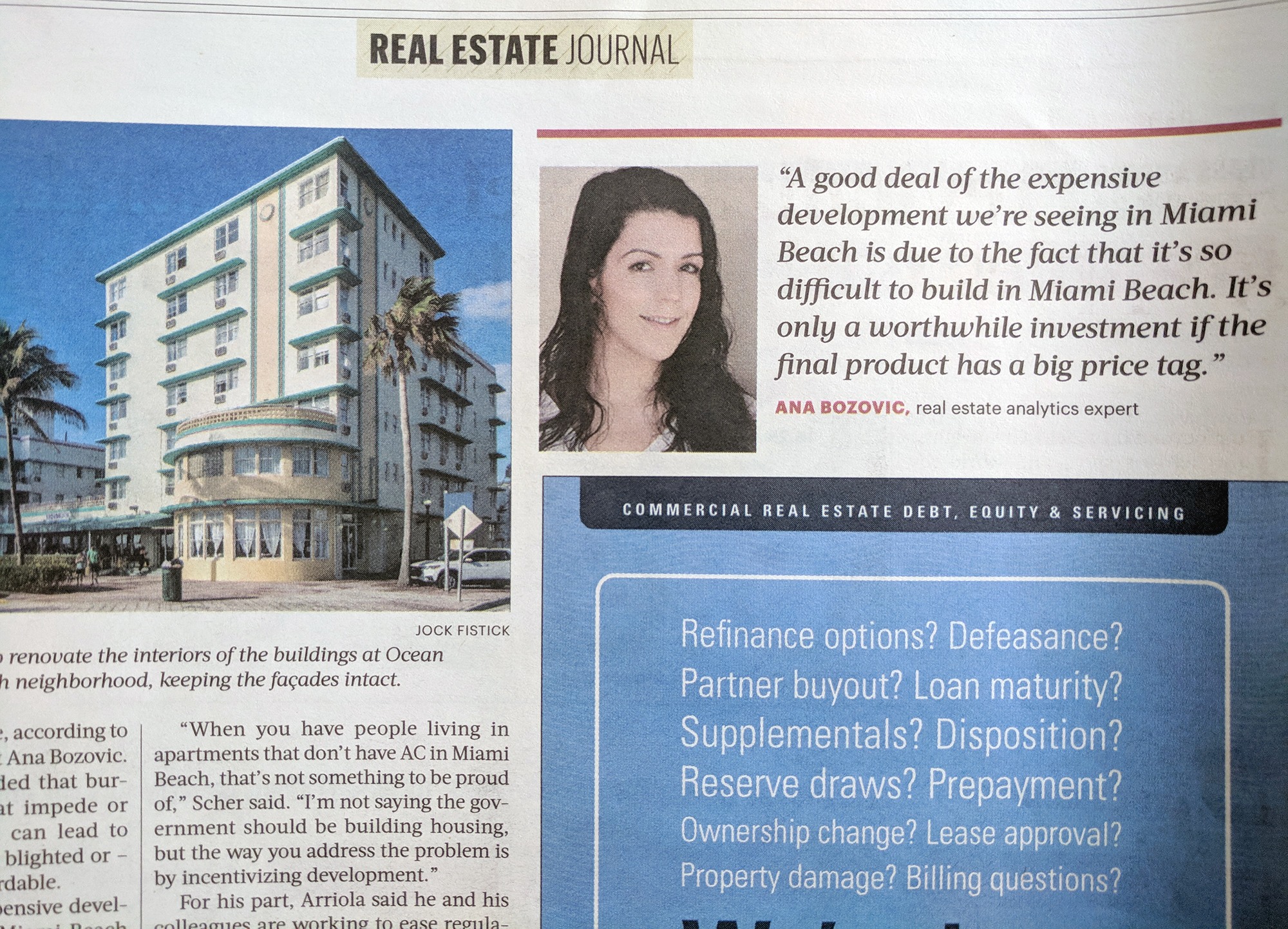 Thank you South Florida Business Journal for giving me the opportunity to contribute to the discussion on Miami Beach development and North Beach.
Full article here: https://www.bizjournals.com/southflorida/news/2018/03/15/rej-03-016-2018-north-beach-profile.html
The article does require a subscription, which I encourage, SFBJ is a great publication!
For those without a subscription, my part:

There are a number of arguments to be made for lifting red tape, according to real estate analytics expert Ana Bozovic. Her research has concluded that burdensome regulations that impede or discourage development can lead to neighborhoods becoming blighted or – just the opposite – unaffordable.
"A good deal of the expensive development we're seeing in Miami Beach is due to the fact that it's so difficult to build in Miami Beach," Bozovic said. "It's only a worthwhile investment if the final product has a big price tag."
Inventory figures for multifamily developments, which yield lower returns for developers than luxury condos, back up Bozovic's assertion: The number of apartments in Miami Beach dropped more than 15 percent between 2010 and 2017.