Miami Real Estate
Download Special Reports
Analytics

Miami

Long term trends, Miami-Dade condo report 2017

This report shows all key Miami condo market metrics, charted back to 2006. The data indicates that we are at various extremes in the condo market cycle. Also indicated is a clear bifurcation between locally supported and outside money dependent price segments.
Analytics

Miami

Special Report: Miami Condo Inventory

This report charts months of Miami condo inventory, going back to 2017. The charts show that the Miami condo market is at all-time high levels of inventory. Some prices points have almost twice as many months of inventory as during the last downturn.
Analytics

Miami

City of Miami Beach, The Missing Middle Report, February 2018

In February 2018, Ana Bozovic gave a presentation the city of Miami Beach's land use committee. The presentation is entitled "The Missing Middle." It charts long term trends in Miami Beach's population and housing stock. The results are clear: Miami Beach has added virtually no new housing stock for middle class residents and has a housing market increasingly dependent on outside money.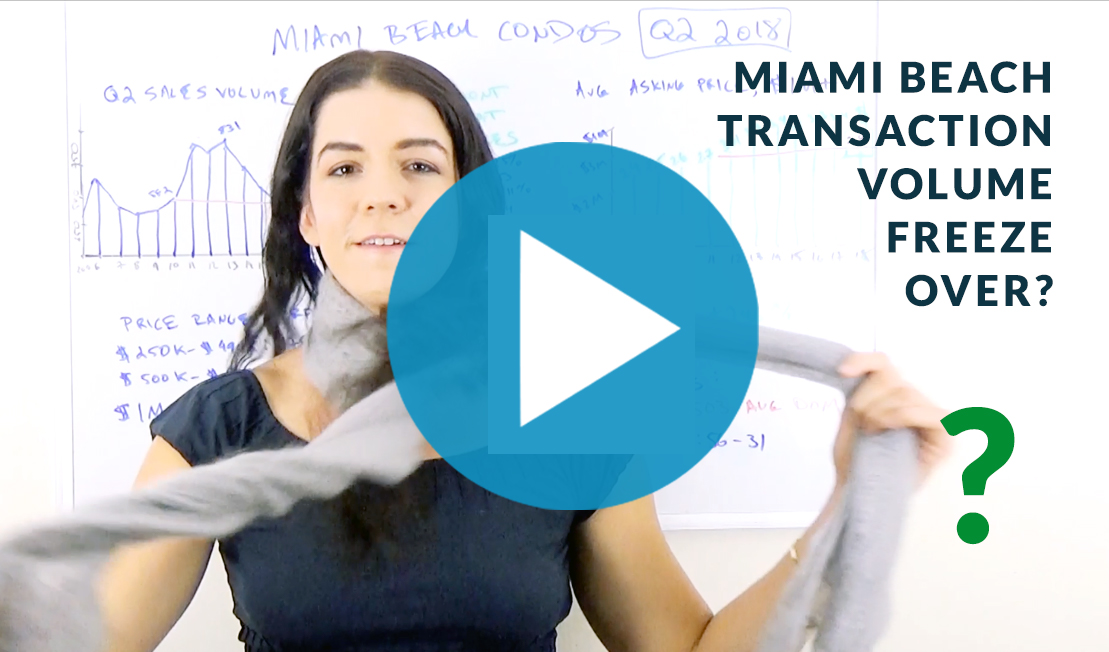 July 27, 2018
Q2 2018 saw a record number of $3M+ condo transactions in Miami Beach. After years of declining sales volume, sellers are starting to meet buyers. The oceanfront luxury condo market is starting to clear at 2013 prices, and high profile hedge fund managers are leading the way.
Stay Informed
Interested in receiving our Miami real estate market reports & access to off market opportunities?
The market is always on the move and there is money to be made - you just need to know where to look.