Miami Real Estate Report Q2 2017: Condo & SFH Macro Overviews
I am very happy to announce the first of my official Miami real estate reports.
These first Miami real estate reports take a complete look at Miami-Dade's condo and SFH markets.
These reports are updated through Q2 2017 and on the last page they feature an overview of city-wide trends that affect housing markets.
I will also be releasing neighborhood and sector specific Miami real estate reports.
As always, the goal is find opportunities in the trends.
I look forward to your feedback!
Miami Condos Q2 2017 Market Report
CLICK TO DOWNLOAD: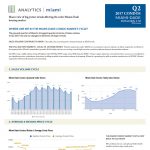 [Download not found]
Miami SFH Q2 2017 Market Report
CLICK TO DOWNLOAD: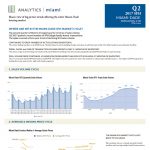 [Download not found]