Miami Beach: Historic Preservation is Driving Out the Middle Class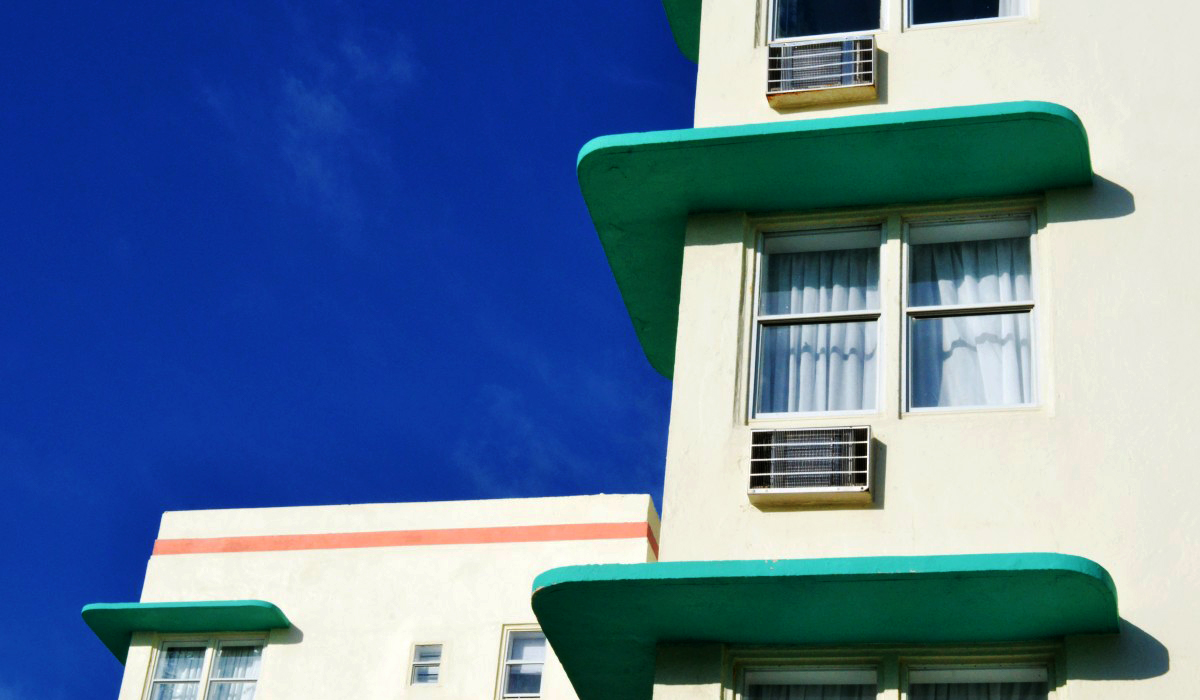 Miami Beach's older housing stock never recovered from the last market downturn. "Historic" 1950s and 1960s buildings are being passed up by the middle class for better values on the mainland.
Miami Beach is known for its extensive preservation districts. A significant percentage of the housing stock is composed of pre-1960s buildings. Often when preservation is discussed, we hear subjective arguments about architectural merit, but missing from these conversations is a quantitive look at how our housing stock is valued by the market. Are older buildings actually in demand, and are they holding value?
Looking at resale data, we see that the answer is a resounding no. By far the worst performing segments of our housing stock are apartment buildings from the 1950s and 1960s. Furthermore, the relative value of these buildings is deteriorating by the decade. For example, during the price rebound that peaked in 2015, those treasured MiMo buildings from the '50s never got within 20% of previous market highs. As of 2017, 1950s buildings were trading at a median price per square foot that was 24% lower than 2006 highs. Keep in mind that when looking at the median resale values, they do not take inflation into account. Since 2006, the dollar has lost 21% of its value, so in real terms the performance is even worse.
The conversation about preservation needs to take into account the concept of structural obsolescence. Simply put, our older structures cannot compete with modern buildings in terms of quality and amenities. The problem is exasperated by the high cost of permitting and construction, which discourages the development of all but ultra-luxury properties that can absorb such costs. The net result is that the housing stock in Miami Beach is bifurcating: we have old, low-value buildings, and expensive modern buildings. This is driving out full-time residents, as working families find more attractive middle-class housing in areas like Edgewater and Midtown.
Incredibly, Miami Beach has lost 4.5% of its population since 1980, while the region has boomed. The reality is that Miami Beach has no price attainable housing for working people.
Buildings from the 1950s and 1960s account for approximately one third of Miami Beach's annual condo sales. Yet this huge segment of housing stock is frozen in time, as developers have no freedom to make the upgrades that families have come to expect in the 21st century. It is not surprising that we are losing the kinds of full-time residents that form the backbone of a healthy community.
It is also important to note that the building code has changed dramatically since Hurricane Andrew in 1992. Miami Dade now builds to the highest standards in the country, while our older stock is preserved in a precarious state, highly susceptible to wind, flooding, and power outages. Furthermore, the city of Miami Beach is making huge investments to prepare for potential sea level rise, yet it has no solution for the large swath of housing stock that has been regulated to obsolescence.
For more, see my presentation to Miami Beach's land use committee, "The Missing Middle" - download it here >
Contact me directly for off market deals.